by Nana Bee
In the world occupied by the virus code named COVID-19, humans have mostly stopped real world activities. However, civilization continually move on via digital network. Under the different cultural background of the world, what kind of contemporary art will the creators make in this war with epidemic? Now, I'd like to curating several artists for you to enjoy.
Creation is a labor of love. presentation with style is a kind of happiness. Appreciation is experiencing satisfaction. At this time when life seems to be at a standstill, many people begin to experience lockdown at home, and their life style is quite different to usual. But just at this time, we can return to our family and ourselves, spend more time with our family as well as with self.
In the this report, I will share more creative achievements from artists during the epidemic. Each work is a record of the current situation, humanity, social changes and spiritual activities under thepandemic.
Is this epidemic the revenge of mother nature? Or is it the result of human's over exploitation of resources? Nowadays, the whole world has proved to be in a common destiny. After this epidemic, I don't know if humans will make life more healthy and care for nature?
If you are still passionate about life, you can try to set up a cognitive antenna through arts to inspire friends. In the day of lockdown, let art connect everyone's spiritual world and make a vision for the future of the Earth.
Light
Cho Sungtai /S. Korea
105x90cm /mixed media
2020
Magpie and Tiger
Lee Chang hoon / S. Korea
120×90cm / Colors on Korean paper
2020
DMZ-Last Ark
Bae Ilseop./ S. Korea
1200×750 cm /Digital printing
2020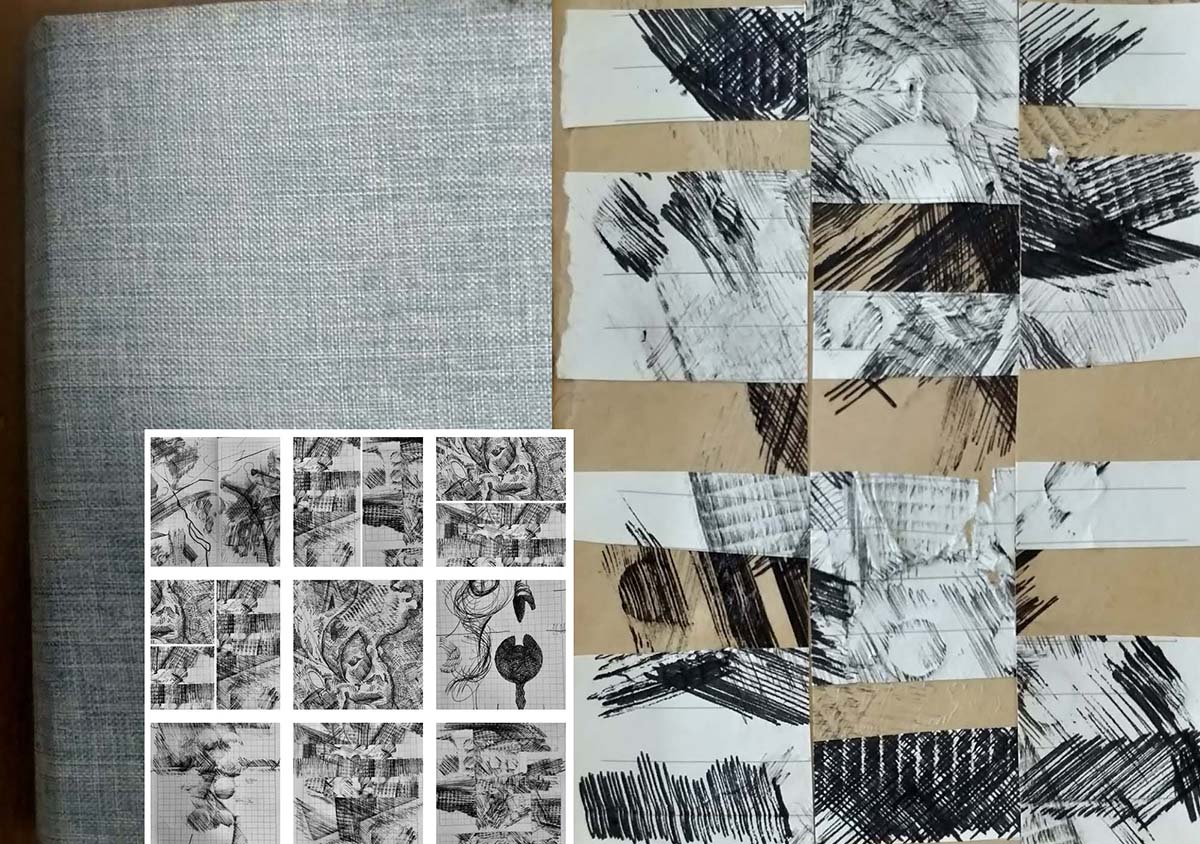 Traveler's sketchbook
Martin Derbyshire / U.K.
Sketch
2020
Capital theory
Yang XiFa / Australia
102x56cm / ink painting Composite material
2020
Visual Storming 4<1+3>
Lee Jong Shin / S. Korea
72.7×60.6cm / Mixed technique, Digital(collage) drawing
2020
My dad's business trip is my stress
Jeong HyeJin / S. Korea
145.5×112.1cm / Oil on canvas
2020
TIME LAPSE.
Um kijun / S. Korea
3840×1080 pixel / Animation Art_ 7minute
Download 3 min zip clip
2020
Humans Interface
Louis Wang / Taiwan. China
Convergent Media
2020
Nine arhat 8
Sun Bo / China
40cm×60cm/ Mixed Media
2020
N40 ° W74 °
Yang Lu Feng / China
60x90cm / Template propylene
2020
Symbolismus Malerei #3
Charlie Sheard / Australia
72x56cm / Watercolour on Handmade Cotton Paper
2020
Dear netizens, I've enjoyed all of them. How about you? What kind of feeling do you have right now? Maybe one of these artworks is your mood portrayal at this moment.
Welcome to exchange experience with me. If you want to collect any of them, you can also contact me for further advice.